Owner, CEO and Head Coach
Lorraine Rise
M.S., CPRW, CPCC, SHRM-CP
From her very first job out of college, Lorraine has built her career on the practice of coaching others to succeed. Her career began in the health and weight loss industry, coaching hundreds of clients to reach their weight loss goals. As a Director and Regional Trainer for Jenny Craig, she gained valuable experience in hiring and mentoring dozens of employees in the areas of sales, customer service and management.
In 2013, she was laid off and would encounter several more separations throughout her early career. Lorraine took these opportunities to make a career change into Human Resources. She has since supported the recruiting efforts of numerous firms in the Washington DC area including Lockheed Martin and Integrated Intel Solutions.
In 2015, she made another career change and founded Career UpRising. Now, her personal experience and professional experience can be put to work for you!
Lorraine and her team have served over 400 clients in dozens of industries, both public and private. Many Career UpRising clients come from some of the most recognizable firms in the country including Microsoft, Amazon, Fannie Mae, Coca-Cola, IBM and more.
Career UpRising, LLC is located in the Washington DC metro area but serves clients all across the globe! Listen to Lorraine's inspirational podcast, Career UpRising, on InFlowRadio.com, iTunes, Spotify, iHeart Radio, and more!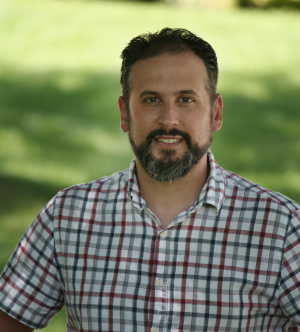 Ron Rise, Jr.
Chief Technical Officer
Not only is he Lorraine's husband and business partner, but Ron is a talented Software Engineer. He's the creator of the technology that powers Career UpRising every day. He designed and built the website, client portal, and much more.
Before pivoting into software, Ron's early career began as an ATP-Certified Commerical Airline Pilot and Licensed Flight Instructor. His career spans a variety of industries including aviation, government, and cybersecurity.  He's also a Certified Open Water Diver and Licensed Ham Radio Operator.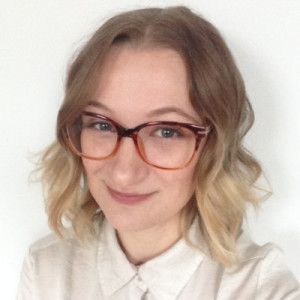 Jess Philippon
Resume Writer - Tech Industry
Joining Career UpRising in 2022, Jess Philippon loves helping clients to reach their highest potential in the field. As a digital native with a technical background herself, Jess enjoys growing our understanding of the world's top technologies and doing her part to advance the Digital Age. She is the owner of Iteration Resumes and has an educational background in computer science, along with seven years of technical and resume writing experience. She brings a highly collaborative and personable style to working with technical and engineering clients for Career UpRising.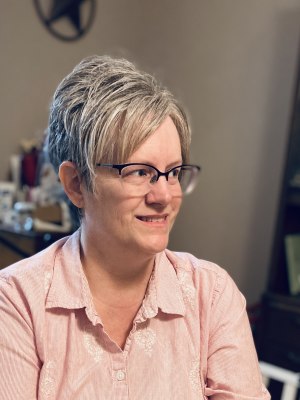 Melissa Kelley
Resume Writer - Specialities: Military, Federal Government and Autism/ADHD
Melissa is a TORI-nominated writer and coach who offers more than 10 years of successful resume and LinkedIn development on behalf of U.S. and international clients. She has been on the staff at Career UpRising since 2017 and she enjoys working with a range of clients from students, career changers, and blue-collar professionals to C-suite executives.
Melissa also has expertise in federal, military, and military-to-civilian transition resumes, as well as curriculum vitae. Her unique niche is working with autism spectrum and AD(H)D clients. A versatile "Jane-of-all-trades,"​ Melissa's own career background includes education, customer support, purchasing, automotive, project/program management, editing, writing, and entrepreneurship. She holds a B.A. in Psychology, English and Education from Alma College.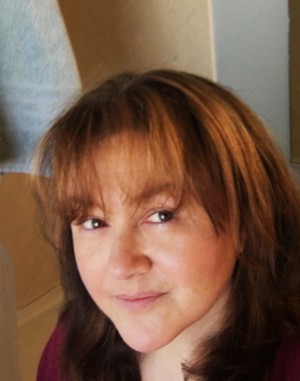 Marion Liszkowski
Resume Writer - All Industries
Marion joined Career UpRising in 2022. She brings a background in the nonprofit sector and has a wealth of experience in catering to a diverse clientele. She loves working with those who are embarking on a new career path. Helping clients understand the true worth of their skills and experience, which they may undervalue, and highlighting their strengths to potential employers is the goal of her writing. Her passion for helping others and writing has been a long-standing one, and she feels fortunate to be able to use it to support others.
Marion's education includes a M.Ed. in School Counseling and formal training in resume writing from the National Resume Writers Association.
In her career, Marion has established and supervised volunteer departments for many nonprofits. Her dedication to serving the community is evident, as she continues to offer her services in various capacities by volunteering herself.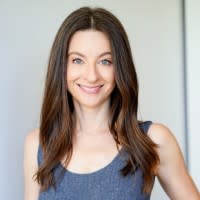 Kali Falk
Coach - All Industries
Joining Career UpRising in 2023, Kali has an MBA from UCLA Anderson and has landed jobs at top companies like Tesla, Disney, Whole Foods Market, and ESPN. She now shares the skills she used to get roles at those companies to help others achieve their goals. Her clients often say that she helped them rediscover their confidence and enthusiasm. Kali truly believes that with confidence and enthusiasm, career goals are within all of our reach. Her specialty is helping people to identify and amplify what makes them shine.